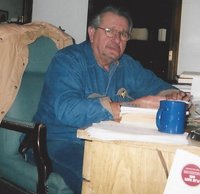 John Cortes
John Cortes, 83 went to be with the Lord October7, 2017. He was born April 28, 1934 in Puerto Rico to Pascuela Roman and Honario Cortes.
John attended school in New York City. There he met and married Lilian Truicko on August 29, 1976. They came to Oklahoma in 1981 and made their home in Owasso. John spent many years in service to the Lord as pastor for various churches in Oklahoma. After retirement he went to work for Sam's Club and ran his own maintenance business.
John enjoyed time with his family, reading the bible and watching wrestling.
John is survived by his wife, Lilian, three daughters, Debbie Holsan (Zack), Gabby Cortes, and Beth Daniells. Two grandchildren Annie and Kassie Holsan. He is also survived by his brothers Epo Cortes (Daisy), Nino Cortes (Dottie), Pete Cortes, a sister Monci Cortes, and many nieces, nephews, great nieces, and great nephews.
John was a well loved man and will be greatly missed.