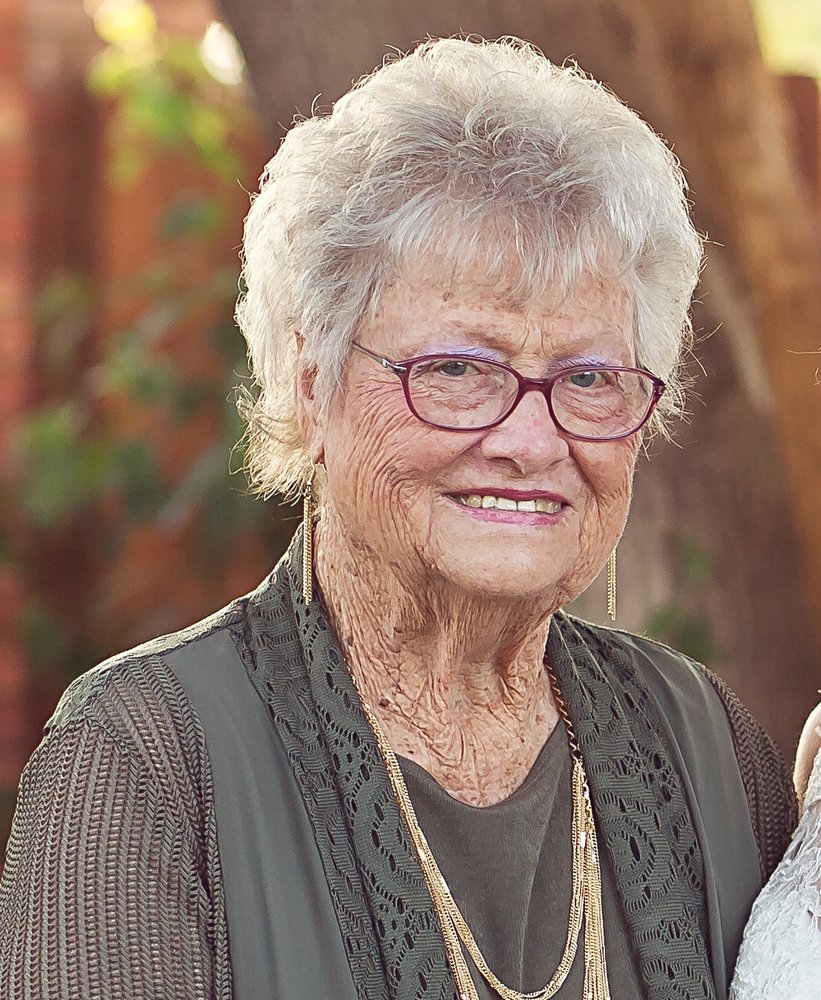 In Memory of
Arline L Guthary
1929 - 2017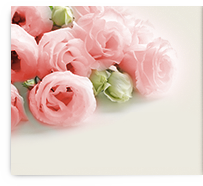 Obituary of Arline Guthary
Arline Louella (Yocham) Guthary died peacefully in her sleep July 31, 2017. Arline was born in Preston, Oklahoma on June 14, 1929, to Roscoe and Nancy Jane Yocham.
She graduated from Gentry High School in 1948 where she was an avid basketball player. Then she met the love of her life, Bob Guthary. They married in 1950 and had a long, loving marriage for 61 years. She and Bob were an amazing duo, sharing mission work, fishing, camping, and their love of nature. Arline lived most of her adult life in Ardmore, OK, moving to Sapulpa, OK, in 2011. She never met a stranger, greeting new faces with a smile and encouraging words. Her passions were many: quilting, gardening, cooking, and family. She spread her talents among those she encountered, sharing recipes, seedlings, fabric, and advice. She was a charter member of the Pansy Garden Club in Ardmore and was recognized as Ardmore's Citizen of the Day with her wildflower project and Ardmore Beautification. As a long time member of the First United Methodist Church in Ardmore, Arline served on many committees but enjoyed feeding the multitudes at church functions or in the soup kitchen.
She was preceded in death by her husband, Bob, her daughter, Letitia, and son-in-law, Terry Wheeler. Survivors include daughter Brenda Evans (Craig) of Sapulpa and daughter, Marcia Wheeler of Clinton; granddaughters Michelle Myers (Chris), Erin Wheeler, Kristin Long (John), Sarah Kliewer (Jeremy) Courtney Evans, and Jenny Jarrell; great grandchildren Kate Myers, Reid Myers, Taylor Jarrell, and Hattie Long. She is also survived by her sister, Jean Graham (Jay) of Inola, brother-in-law Don Marts of Springdale, Arkansas, and sister-in-law and brother-in-law Mary Ruth and David Schomberg of Marthasville, Missouri, and several nieces and nephews.
Always a humble and grateful servant, Arline gave from the heart with compassion and modesty. Her smile and giving spirit were trademarks of her love. Sometimes feisty, but always with a positive attitude, Arline touched so many lives. The family wishes to thank the Sapulpa Fresenius Dialysis Clinic nurses who took such amazing care of her, Dr. Pranay Kathuria and Dr. Andrea Adams and their staff who gave Arline such love and support, allowing us additional time with her, and countless others who lifted Arline's spirits and gave her hope. She was surrounded by people who cherished her.
Arline never liked a fuss made over her and at her request there will be no service. In lieu of flowers she wanted donations made to Cimarron Public Transit 501 6th Street, Pawnee, OK 74058, Attn: Randy Heisler or the Pansy Garden Club PO Box 1171, Ardmore, OK 73402. Her care has been entrusted to Green Hill Funeral Home, Sapulpa, OK. The family will gather Friday at 1pm at Fairmount Cemetery, Arkansas.
Please celebrate her life in your heart, prayers, and memories, plant a flower, and do a random act of kindness in her honor. She will be smiling when you do.

400 East Teel Rd. • PO Box 629 • Sapulpa, OK 74067 • 918-224-2312 • askgreenhill@yahoo.com
9901 North Owasso Expressway • Owasso, OK 74055 • 918-272-6000 • greenhillowasso@yahoo.com