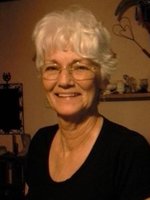 Lois Jane Pitts
On Monday, December 2, 2019, Lois Jane Pitts, loving wife. mother, grandmother and friend passed away from this life peacefully and surrounded by her loved ones at the age of 74.
Jane was born on June 16, 1945 in Amarillo, Texas to Ray and Ila (Whisenhunt) Dowda. She received her nursing degree from R.S.U. and was an RN specializing and working in varied nursing fields for over 30 years.
She was known for and remembered as being an incredibly hard-working woman, with a razor-sharp wit, an undeniable strength and sense of fairness, her unwavering faith and her family and friends.
Jane is preceded in death by her parents; Ray and Ila; sister; Ruby; granddaughter; Kimberlie; great-granddaughter; Felicity and many other loved ones.
She is survived by her husband; Bob Pitts; sister; Carol Crabtree; sons; William Alfred Buckaloo; Marvin Ray Cowart; Jackie C. Cowart and a great number of beloved grandchildren, great-grandchildren and extended family.
No Visitation
www.greenhillok.com