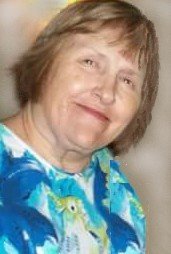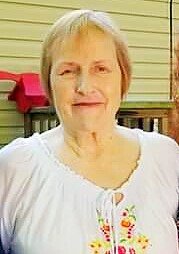 In Memory of
Ora Kathleen "Kathleen" Hart
1947 - 2018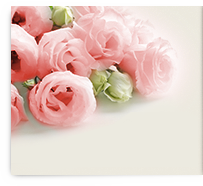 Obituary of Ora Hart
Ora "Kathleen" Hart was born June 18, 1947 in Cherryville, North Carolina to parents J.W. and Jewel Knight. She was the 3rd of nine children and the oldest daughter in her family. She passed away at her residence in Tulsa on September 13, 2018 at the age of 71.
Kathleen married James Hart on January 27, 1969. She and James each brought 3 children into the marriage. The couple added 3 more children to the family as a result of their union. Kathleen loved to travel. She enjoyed going to North Carolina to visit family and made sure she stopped by Graceland at every opportunity. When you traveled with her you never knew where you might end up. You may stop by to see the worlds largest ball of yarn or some other point of interest, but you knew you would be listening to Elvis when in the car. Elvis was always her favorite and she and her family saw him in July of 1976 at the last concert he played in Tulsa. She also enjoyed going for drives with her husband James. Kathleen loved spending time with her grandkids, spoiling them and then sending them back to their parents. She loved holidays, but Christmas was her favorite. She loved decorations and had a large collection of them. She always gathered the family together on Christmas Eve for dinner and presents.
Kathleen is survived by her husband James Benard Hart, Jr.; children, daughter Debbie Mason & husband Perry of Jenks, son Wayne Palmer & wife Shellie of Tulsa; daughter Renea Dawson & husband Joshua of Claremore, son James Hart & wife Tracy of Jenks, son Steven Hart & fiancée Nicole of Tulsa, son Jason Hart & wife Rachel of Tulsa; siblings, sister Goldia Branch, Owasso, sister Margaret McFarland, Tulsa, sister Patricia Stone, Tulsa, brother Charles Knight, Pilot Point, TX, and sister Wanda Knight, Tulsa; as well as numerous grandchildren and great-granchildren. She also leaves behind many, many long-time friends. She was preceded in death by parents JW & Jewel Knight; brothers Wesley, Harold & Junior Knight; granddaughter Ora Diane Nelson and great- granddaughter Kyla Bradley.
Funeral Services will be at 11:00 am on Monday, September 17, 2018 at Green Hill Funeral Home Chapel. Visitation is from 1-8 on Sunday at Green Hill. 918-224-2312

400 East Teel Rd. • PO Box 629 • Sapulpa, OK 74067 • 918-224-2312 • askgreenhill@yahoo.com
9901 North Owasso Expressway • Owasso, OK 74055 • 918-272-6000 • greenhillowasso@yahoo.com