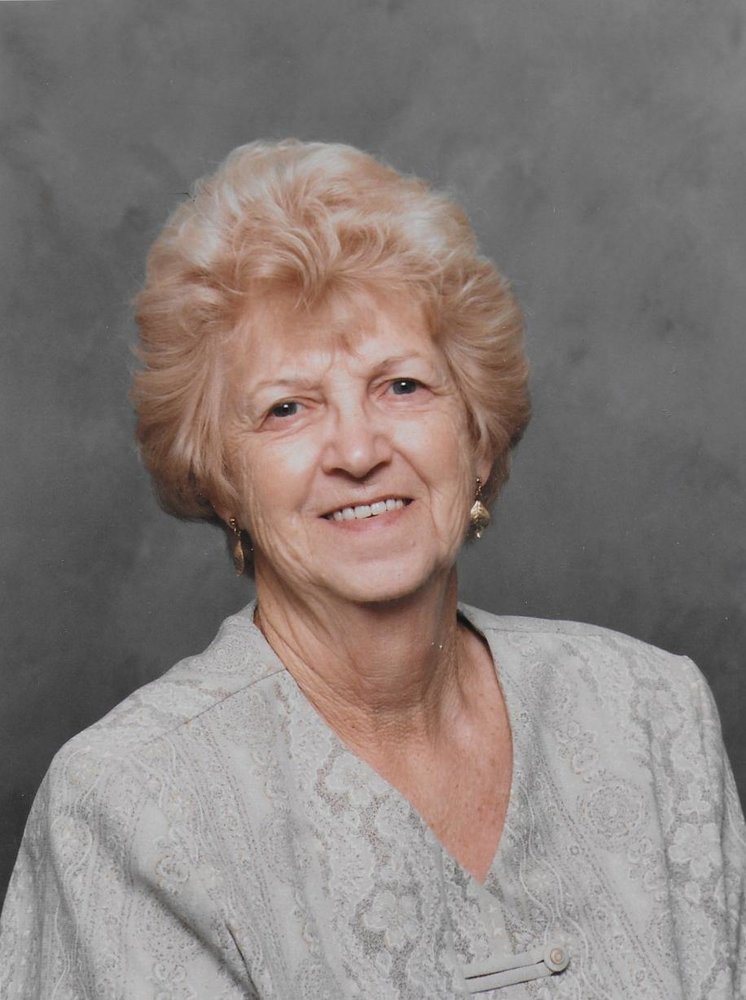 In Memory of
Norma Jean Ausmus
1932 - 2017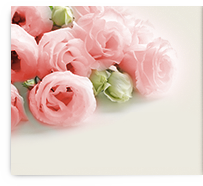 Obituary of Norma Ausmus
Norma spent her last days with her 3 daughters, Terry, Karen and Penny by her side. She was born July 30, 1932 in Sapulpa, Oklahoma, the daughter of Edgar and Grace Buckley. Norma was an amazing mother for her daughters raising the 3 of them alone. She was also an amazing and loving grandmother to 9, and great grandmother to 23.
Norma worked incredibly hard to provide for her family, sometimes working 3 jobs so she could supply their want and needs. In 1972, after the two oldest daughters were grown and married, she met and married Jack VanderWeide. Jack, aka "Papa", soon became loving dad to Karen and Penny; Terry experiencing only portions of it as she always lived in another state. Jack was also a wonderful "Papa" to all the grandchildren. Sadly and unexpectedly, Papa passed away in 1987.
Norma absolutely loved to shop and was never ready to leave a store until she touched everything, and with each touch, she would wonder who could use that item because she wanted to buy it for 'someone'. Norma also had a knack for finding hidden treasures at estate and yard sales, another favorite pastime.
Norma's other hobbies included crochet, cross-stitch and sewing. She began sewing at a young age and became an incredible seamstress. She told many times that as a teen, she made her own dresses out of flour sacks (they couldn't afford material) for school. When she began working, if she planned to go out in the evening, she would go buy some material and thread and make herself a dress to wear that night. For Christmas and birthdays, Nanny sewed or crocheted a quilt or throw for her children and grandchildren. The quilts you see here today are examples of her handiwork.
While planning her wedding, her granddaughter Kristy, ask her if she could make the bridesmaids' dresses. Not an easy task as Kristy lived 600 miles away but with only a few patterns and the bridesmaids' measurements, Nanny made all the beautiful dresses. Final fittings and hems were completed when Nanny went to Tennessee to attend the wedding. Nanny left her family many precious handcrafted items made by her.
Norma was a great cook and an amazing baker. Family favorites included pineapple cream pie, earthquake cake and chocolate chip cookies. You never came to Nanny's house that she didn't ask you if you had eaten. If you said no, and she didn't have something already cooked, she would get up and find something for you to eat. One of her granddaughters, Jackie, when introducing her friend to Nanny stated, "She has food and she doesn't care if you eat it". Nanny always had at least one cake or pie on the counter and sometimes both, as she loved to bake. She also loved the sweets and trying new recipes. Nothing made her happier than for you to eat a piece of her deserts.
After 15 years being widowed, her high school sweetheart, Bill Ausmus, now a widower himself, looked Norma up when he was visiting Oklahoma from Seattle, WA, for a high school reunion. When they reunited, they found that the flame was still flickering. Although Bill had to return home to Washington, Norma would, on occasion, send him some of her absolutely delicious chocolate chip cookies and they spoke frequently on the phone. In 2004, at the age of 72, Bill invited her out for a visit and later that year they were married. Norma moved to Washington and they lived 5 happy years together until Bill passed away from Wegner's disease.
Norma had an internal God-given intuition knowing when one of her family members were in trouble or hurting. She would reach out to each member until she found who needed the help and she was always ready to help in any way she could. Norma was a very kind and loving soul, she would give to anyone anything that she thought they needed doing without herself to bless them.
Nanny also loved the birds and animals, frequently picking up strays which lead to her and Papa at one time having as many as 15 dogs, and a few cats. Her heart was as big as the moon and she never wanted to see anyone or anything hungry or without love.
More than anything, Norma was a child of God. She always had a bible nearby and she read daily and prayed for her family. Norma believed in the healing power of prayer and when in her 50's she had Rocky Mountain spotted fever and was extremely sick in the hospital, the doctors told Papa she may not recover. On Sunday, Papa left the hospital, went to their church and asked everyone to pray. When he arrived back at the hospital, Norma was sitting up, fully dressed and ready to go home. Papa broke into tears with gratitude and praise to the Lord. Nanny told her family that while she was lying there so sick, she saw her mother on the other side of a river, her arms outstretched, welcoming Norma home. As Norma moved toward her mom, all of a sudden an angel's hand came up between them and stopped her. She woke immediately and was fully healed.
God chose to take her home on her 85th birthday. She spent the first half of that day with her family here on earth and then went home to celebrate the second half and eternity with all of her loved ones who passed on before her and were anxiously awaiting her arrival. This sweet Momma, aka Nanny, will be extremely missed by so many. We know she is waiting on us all with Jesus just on the other side of the river.

400 East Teel Rd. • PO Box 629 • Sapulpa, OK 74067 • 918-224-2312 • askgreenhill@yahoo.com
9901 North Owasso Expressway • Owasso, OK 74055 • 918-272-6000 • greenhillowasso@yahoo.com