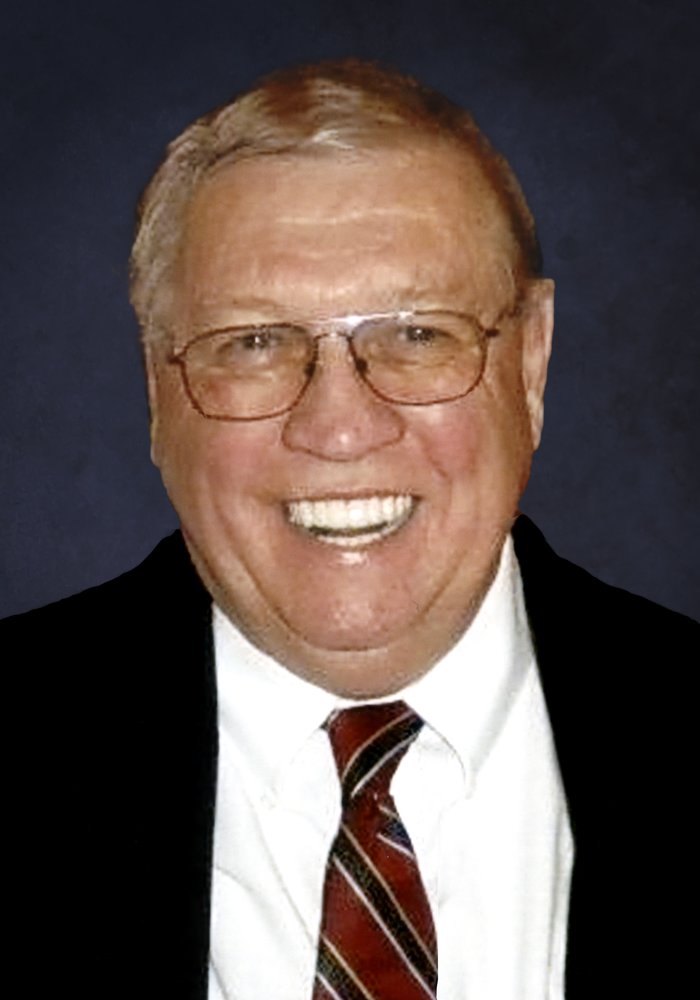 Obituary of Amos Crittenden Mizell, III
Amos "Corky" Crittenden Mizell III came into this world on December 1, 1939, born to Amos C. and Yovene Mizell in Broken Arrow, OK. He left this world on May 1, 2020, after battling pneumonia in Tulsa, OK. Amos was preceded in death by his parents, grandson, Michael Bucci, and niece, Amber Mizell Rogers. Amos graduated salutatorian from Coweta High School in 1957. He was part of Coweta's famous football, basketball, and baseball teams his junior and senior years, and was offered numerous athletic scholarships. Amos was a great bass saxophonist player and played in a Dixieland band during the summer. He started playing basketball at University of Tulsa but transferred to Northeastern State University (Tahlequah, OK) in 1958 on a basketball scholarship. Amos graduated from NSU in 1962 and worked as a cost estimator at Container Corporation in Muskogee, OK. A year later, Amos accepted a teaching position in Stroud, OK, teaching high school mathematics, coaching basketball, and assisting with the football program. He was awarded the National Science Foundation scholarship to pursue the master's degree in mathematics at the University of Arkansas. At the end of one year, Amos received the Master of Arts Degree in Mathematics, and was a member of the President's honor roll accumulating a 4.0 grade average. He returned to Stroud and taught high school for two more years. Bell Telephone Laboratories in Holmdel, New Jersey, invited Amos to join the technical staff in the Operations Research Center, utilizing math programming, engineering, and economics. His work activities involved computer-oriented optimization techniques, such as designing the meters for coin operated pay phones. (Remember those?) Amos was a mathematical genius and loved Bell Labs because everybody was smarter than he was. Instead of reading a book about a mathematical theorem, you could just walk down the hall and talk to the author of the book. He was proud of winning the Bell Labs paper airplane design contest. Then there was the pizza—none on earth better than a New Jersey pizza pie. He also enrolled in a PH.D program at New York University and had earned 21 credits above the master's degree. Amos met and married Larren Harding in 1959 while in college, and they had two daughters—Desmon and Diane. All born and raised in Oklahoma, it was time to move back to the Southwest. Amos accepted a District Level Manager position at Mountain Bell (now AT&T) in Denver, Colorado. Amos continued playing and coaching in recreation leagues. He was the coach who would regularly invite underprivileged youth over for dinner after practice, to give them a decent meal and tutor them on their schoolwork, since athletic scholarships were their only hopes for going to college. Amos and Larren were married for 19 years when he decided to leave the Bell System and try different jobs including laying bricks, constructing fences, and building custom-designed computer programs. It was during the building of one of these computer programs in Phoenix, Arizona, 1982, that he met his partner of 38 years, Sue F Martin. After four years of building computer programs, Amos left Denver to teach computers at Central Area Oklahoma Vocational Technical School in Drumright, OK, and to work at Vo Tech's state department in Stillwater, OK. He and Sue settled in Mannford, OK. Amos transferred to Charles Page High School in Sand Springs, OK, to finish 20 years in secondary education—teaching trigonometry, calculus, and differential equations. He was so proud of his students and worked with them to pass Advanced Placement (AP) exams and win state mathematics contests. His phone number was available day and night for a student to call and work with him to explain a hard problem or to understand a new concept. Amos was happiest when a student excelled in mathematics. Amos was also known in Mannford for his tomatoes. The garden was huge, and he supplied all his friends in town with sacks of great tasting tomatoes. Starting before retirement and continuing through the fall semester, 2019, Amos taught as an adjunct teacher at TCC. For over 25 years at TCC his love of calculus continued—all year around. Amos was passionate about music, especially jazz and the big bands with Count Basie and Duke Ellington. When he and Sue moved to Sapulpa, OK, in 2014, his office was in a separate wing of the house with soundproof walls throughout so he could listen to his vinyl records at full volume. Amos loved his friends—they talked about high school, debated sports, and argued over politics. His sense of humor and laugh lifted everyone around him. His best friend was always his German Shepherd, from Baron the first, to Chance his favorite, to Gunnar his last, and all in between. Amos meant so much to so many people. He will be dearly missed by all that knew him. He leaves behind his partner Sue F Martin of Sapulpa, OK; daughters Desmon Johnson (Ken) and Diane Bucci (Scott Goosen); and grandchildren Steven Johnson (Christine) and Susie Lynn (Vincent); and brother Dr. James Mizell (Debbie). He also leaves five great-grandchildren; two nieces and their four children; and his beloved pets, Gunnar, and the cats DJ and Lukus. There are no services scheduled at this time. www.greenhillok.com .
To plant a tree in memory of Amos Mizell, III, please visit Tribute Store
Services for Amos Mizell, III
There are no events scheduled. You can still show your support by planting a tree in memory of Amos Mizell, III.
Visit the Tribute Store
Share Your Memory of
Amos

400 East Teel Rd. • PO Box 629 • Sapulpa, OK 74067 • 918-224-2312 • askgreenhill@yahoo.com
9901 North Owasso Expressway • Owasso, OK 74055 • 918-272-6000 • greenhillowasso@yahoo.com