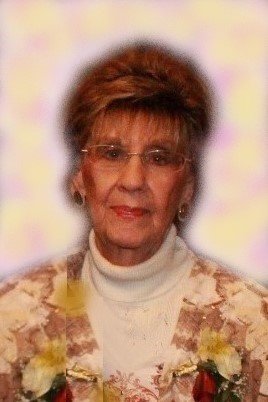 In Memory of
Carmen Melton
1921 - 2018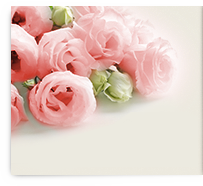 Obituary of Carmen Melton
Carmen Todd Melton entered into this world in Cisco, Oklahoma on December 27, 1921 to Charlie Floyd Todd and Lou Rena (Travis) Todd. She entered into her Heavenly home on May 24, 2018 at the young age of 96, surrounded by her family.
Carmen went to Cisco Public School and completed both first and second grades in one year. When she was 15, Carmen was appointed Sunday School Secretary at Cisco Baptist Church, where her family attended. Carmen had a great childhood and often stated that her teenage years were some of the happiest times of her life.
While living in Altus, Carmen attended beauty college and obtained her license in 1963. From the time of being a small girl, she had a gift and love for fixing hair and always aspired to be a professional hairdresser. She went on to own her own beauty shops in Tulsa, and out of her homes in Wright City and Jenks. She only stopped working in 2013!
In 1965, Carmen and Gene gave their hearts to Christ. From that time forward, they devoted their lives to serving the Lord, ministering through their music and preaching the Word. They have written and recorded many inspirational songs. Gene is also an ordained minister and they both are gifted musicians and singers. They were known as "The Singing Meltons."
Preceded in death by her parents, Charlie and Rena Todd; two sons, Tommy Gerald Pittman and Steven Lloyd Pittman; brothers Omer Floyd Todd, William "Boley" Thomas Todd, Bobby Charles Todd, and Elmer Louis Todd and sisters Mamie Isabel Todd and Lois Todd Bartlett.
Survived by her husband Gene of Jenks; one daughter Jeannie Garrison and husband Jim of Sand Springs; granddaughters Diana Graves and husband Ray of Sand Springs, Robbin Douglas and husband Duane of Inola, and Cathey Raines of Glenpool; grandsons Charles Wesley Pittman of Edmond, Tommy Pittman of Claremore, Steve Pittman of Kansas City, Ron Pittman and wife Jamie of Edmond; 6 great-grandchildren and 14 great, great-grandchildren.
Carmen enjoyed many hobbies such as sewing, crocheting and took great pride in her yard and gardens. She enjoyed reading and spending time with her family.
Funeral Services will be held on Tuesday, May 29 from 2:00-3:00 PM at Green Hill Funeral Home Chapel, Sapulpa 400 East Teel Road, Sapulpa

Visitation will be held on Monday, May 28 from 2:00 to 6:00 PM at Green Hill Funeral Home, Sapulpa 400 East Teel Road, Sapulpa

Carmen's Final Resting Place will be in Green Hill Memorial Gardens 400 E. Teel Rd., Sapulpa
www.greenhillok.com



.

400 East Teel Rd. • PO Box 629 • Sapulpa, OK 74067 • 918-224-2312 • askgreenhill@yahoo.com
9901 North Owasso Expressway • Owasso, OK 74055 • 918-272-6000 • greenhillowasso@yahoo.com