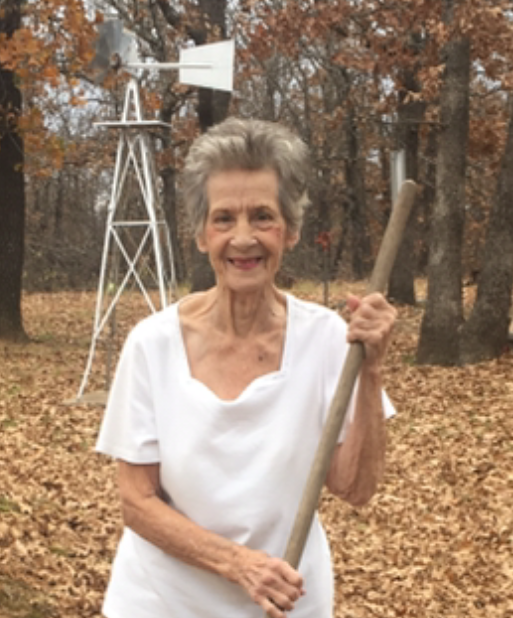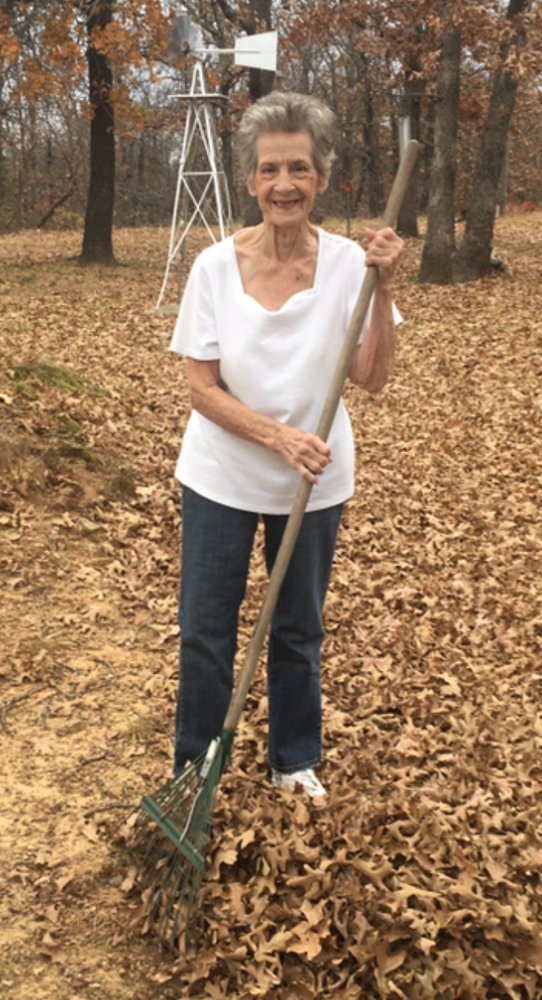 In Memory of
Suzanna Lawson
1929 - 2018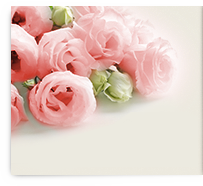 Obituary of Suzanna Lawson
Suzanna "MaMa Sue" Lawson received the reward she had worked so diligently for on Wednesday, May 2, 2018. She was born at home in Wichita, KS on November 19, 1929. She was preceded in death by her parents, Walter Leon Flagler and Anna Mary Arnholz, four sisters, two brothers, an infant daughter, Janie Sue and her loving husband Elvis "Cotton" Lawson of 58 years. She is survived by seven children: Pattie Parker, Steven Lawson and wife Susan, Julenea Soliday, Connie Shepherd, Carol Smith and husband Kenneth, Tina Johnson and husband Aaron, Tim Parker, Seven grandchildren, 23 great-grandchildren and 8 great, great-grandchildren.
MaMa Sue earned the title by adopting everyone she met! It started many years ago when she met Cotton! They both had two children when they met and Cotton had lost his wife in a tornado so Sue loving adopted Julenea and Connie and raised them as her own along with her children Steven and Pattie. Carol was born two years after they married. A few short years later Sue once again extended her love to two premature twins, Tina and Tim and raised her grandkids as her own. It didn't stop there! When she was in her sixties, she took in a great-grandchild and raised her to adulthood, completing that labor of love at the age of 75! Most folks struggle with raising their own kids, much less taking on two additional generations!
MaMa Sue has a couple other families. The first one is everyone she worked with, met where she shopped or had met over the years. Second is her church family! MaMa Sue talked incessantly about her church family. She attended Community Freewill Baptist Church for 30 years and loved everyone and every minute of it! She gave and received lots of hugs and built many lifelong friendships. The church family was her life and provided unconditional love and support throughout the years!
MaMa Sue loved spending time outside mowing and raking leaves! She stopped mowing a few years back but continued raking leaves until recently! She also loved giving to others! One way she showed her love was by baking homemade banana bread and sharing it with her family and friends!
She always said she was young at heart, even into her 80's. Ma Ma Sue never met a stranger and Wednesday evening she was reunited with both loves of her life, Cotton and Jesus!
Funeral Services will be held at 10:00 am Monday, May 7, 2018 at Community Freewill Baptist Church in Kiefer, OK. Visitation will be held at Green Hill Funeral Home from 1-8 pm on Sunday, May 6th. The family will be at the funeral home to greet friends from 2-4 pm Sunday. The family has entrusted the services to Green Hill Funeral Home. 400 E. Teel Rd. 918-224-2312.www.greenhillok.com
In lieu of flowers donations can be made in MaMa Sue's name to her church. Community Freewill Baptist Church -
Address: 22 Selsor St, Kiefer, OK 74041
Phone: (918) 321-2502
Share Your Memory of
Suzanna

400 East Teel Rd. • PO Box 629 • Sapulpa, OK 74067 • 918-224-2312 • askgreenhill@yahoo.com
9901 North Owasso Expressway • Owasso, OK 74055 • 918-272-6000 • greenhillowasso@yahoo.com